The 'hit maker' is in town. Nile Rodgers is back and it is no secret that he refers to London as his second home. A true legend personified, especially when the term is often over used. Nile is curating the 2019 festival taking place from August 3 -11 which CHIC opened on Saturday. Over the 9 days Thundercat, KOKOROKO, Alfa Mist, Anitta, Johnny Marr, Dave Stewart and many others will perform as well as DJ Jelly Bean Benitez who will recreate the vibe of the iconic Studio 54 nightclub.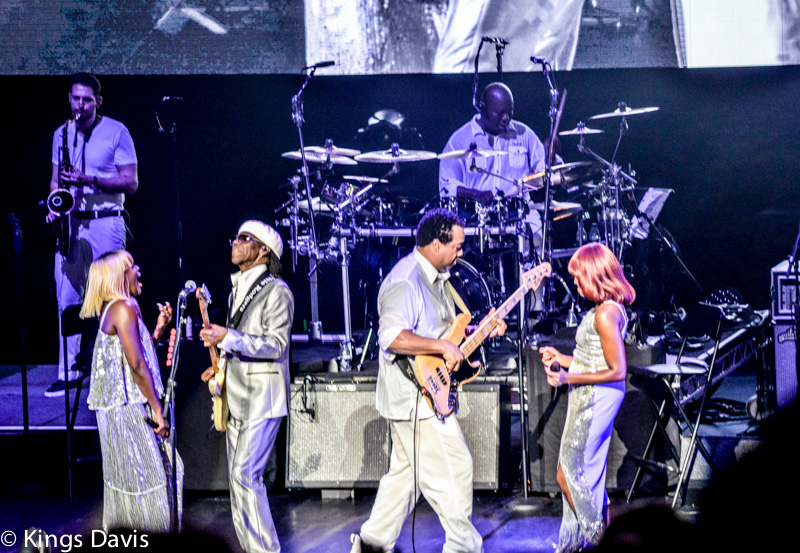 Nile is the latest in a prestigious list of artists to curate the festival including the likes of David Bowie, Patti Smith, Ornette Coleman, Robert Smith, James Lavelle plus many more.
Nile in conversation before the show was a special opportunity to hear jaw dropping and often funny stories which he is great at delivering. One of these was the background of how the song 'Lets Dance' was created involving both Nile Rodgers and David Bowie being recently dropped from their respective record label's.  David had asked Nile 'to create a hit' and shared the process of producing the song from beginning to end. This included playing a recording of David laying down vocals for the first time after hearing Nile's version presented to him. This was the very first time Nile had shared this in public! David Bowie's original music had a very strong Folk influence so Nile essentially re-wrote it. In the recording you can hear David unsure at the start of demo but by the end he has completely fallen for what Nile has created 'This is it – we got it.'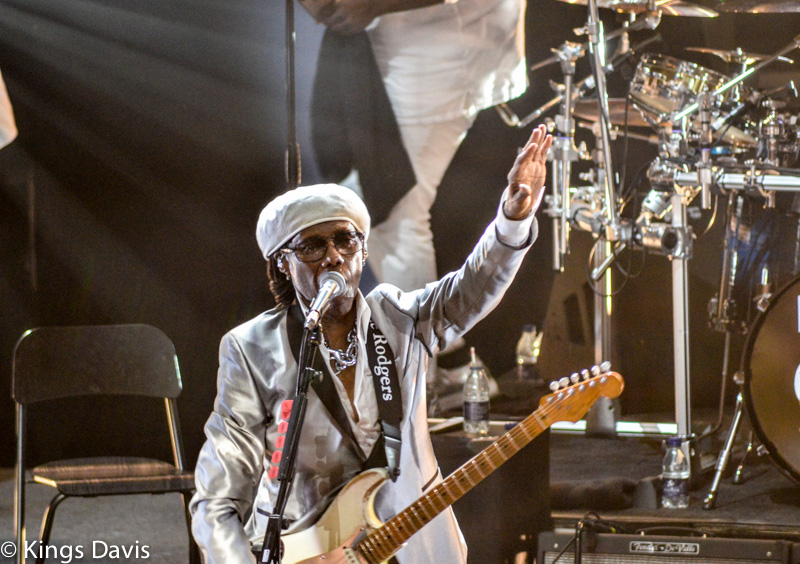 The 2019 festival runs from August 3 -11 at the South Bank Centre, London.